Lancets CLEVER CHECK TD
order
7.60 €
Product description
Lancets (needles) for use with the lancing device CLEVER CHECK TD to obtain a drop of capillary blood for measurement of blood glucose levels with Blood Glucose Meter.
Packaging contains 100 pcs of lancets with protective cover.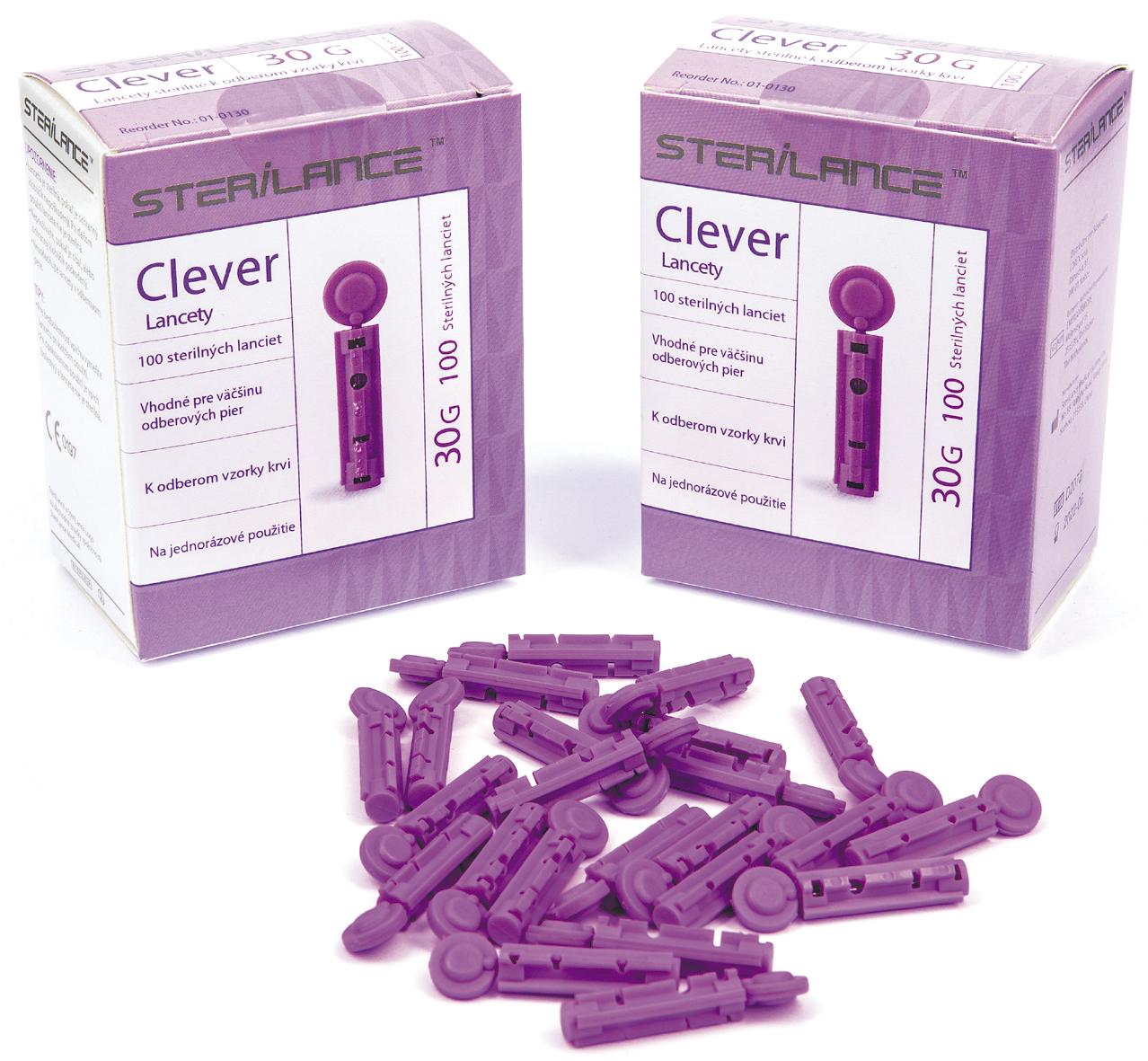 Sterilance clever
order
7.60 €
Product description
Lancety sú sterilné vďaka ochrannému klobúčiku,slúžia na získanie kvapky krvi na následnú analýzu hladiny glykémie v krvi.
Sú vhodné pre väčšinu odberových pier.
Lancety sú sterilné a slúžia výhradne na jednorazové použitie.
Pre možnosť eliminovať možné riziko poranenia, majú Lancety STERILANCE Clever kryt, ktorý je možné na použitú lancetu nasadiť.
Balenie obsahuje 100 kusov.